SUMMERFOLK WEEKEND BEGINS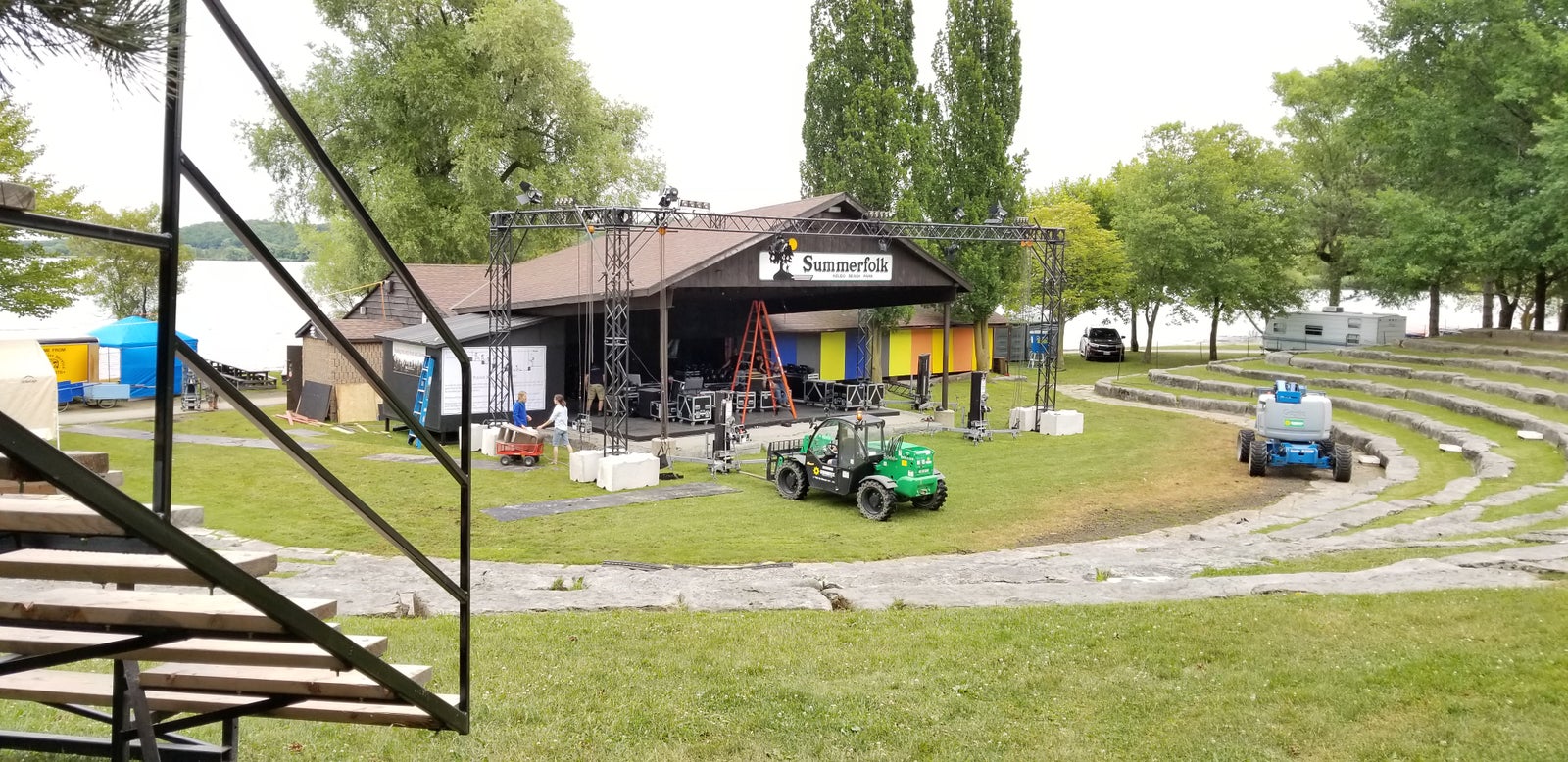 Once again, it is that time of year where Owen Sounders get ready to Folk-It-Up with other music lovers around the world. Often referred to as "summer is almost done" and "clouds are here in time for Summerfolk"...large crowds show their true spirit and arrive (campers included) no matter what the weather.
For 44 years, artists have travelled here from all over, to be greeted by large diverse crowds through sunshine, heat, rain, and yes....even snow pellets. This is what we have come to know as Summerfolk, bought to you by the Georgian Bay Folk Society. A huge kudos to all involved, especially, the volunteers.
If you have never been, you are missing out! It is a perfect venue at a perfect location. Kelso Beach Park is close to downtown, the Marina, and it has a beautiful natural amphi-theatre on the waterside. There are plenty of trees for shade and a fantastic splash-pad and play area for the kids. Quite honestly, folks come out from all over the world to enjoy the music, intimate performances, workshops and friendship. Music & nature....a perfect setting.
One of my passions, besides local talent, is encouraging youth. Bravo to Summerfolk for including Youth Discoveries. Performing this year is Sterling and the Birdwatchers. Show your love by showing up to the show ;)
Some of the talent this year includes; Kathleen Edwards, William Prince, The Once, Garnet Rogers, J.P. Cormier, Dionne Taylor, Marshall Veroni, Brontae Hunter, Scatter the Cats AND so many more! You can find a list of performers (with Biography) at Summerfolk.org
Summerfolk 44 (2019) At Kelso Beach Park, Owen Sound — August 16th to 18th. Day & weekend passes are available at the Gate. Those in attendance should use #Summerfolk44 for social media. Feel free to share your favourite photos with us, AND most importantly, enjoy YOUR time at Summerfolk! Let's Folk-It-Up this weekend! 
- Donna