Today is National Dog Day in Canada. It is a time to celebrate our furry canines, mixed and pure, and help to encourage adoption. That's what it's all about. A day for your bfff (best furry friend forever). A day against any kind of breed ban.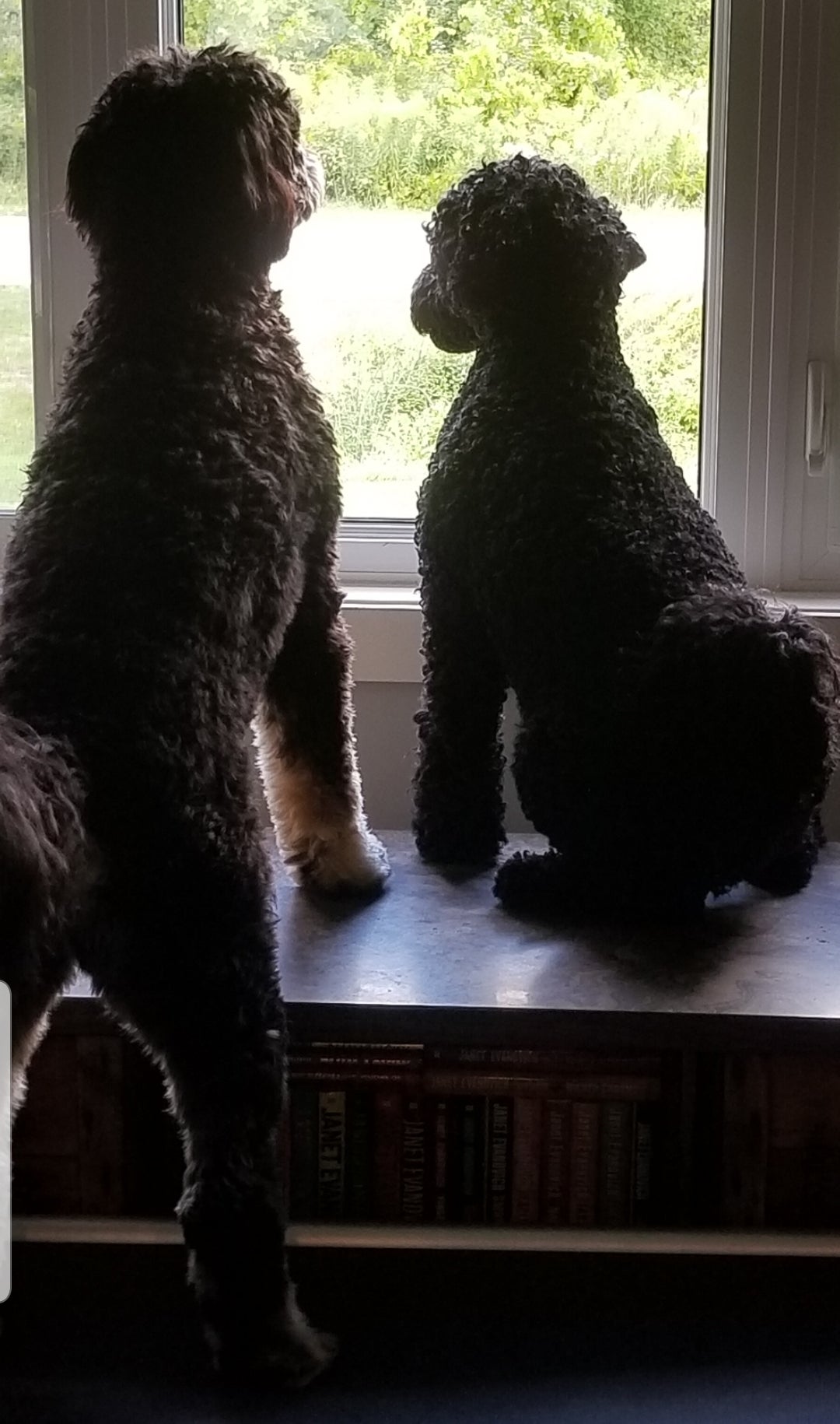 This special day was founded back in 2004 by Colleen Paige, a Pet and Family Lifestyle Expert, as well as, an Animal Advocate.
Myself,...I will be celebrating x2 with my crazy pup kiddos. Both were born in Ontario, one from Simcoe County and the other from Wellington.
River, my Portuguese Water Dog (AKA, Portie), is 15 months and full of energy. He is very loving and an amazing swimmer. Living on Georgian Bay is perfect for River.
Sydney, my Bernedoodle, is 11 months today! She looks like her dad, a Bernese Mountain Dog, and is slim like her mom, a standard Poodle. She loves to be pampered and wrestle with her brother. She is a very fast runner, and unlike her brother, she would rather splash than swim in the water.
So, how can we celebrate this furbulous day? Here are a few tips: safety check your home...donate blankets, food & toys to your local Animal Shelter...send a dog related gift to a friend or family member....and, spend the day taking photos of your dog. Um, I mean, best friend. Boy, have I ever got that last tip covered. I even hired a Pet Photographer. And, I even have a Facebook page for River. Yes, most of us are animal lovers at Brand Realty Group.
If you are looking for more info, you can google National Dog Day. Many articles will pop-up.
Wherever you are and whatever breed you own...be kind to them today (and always) and make sure to have an ex-BARK-ing and WOOF-derful day! Arf! 
- Donna