How could I miss it, yet again? Somehow, I did....even with fair warning. It's ghastly!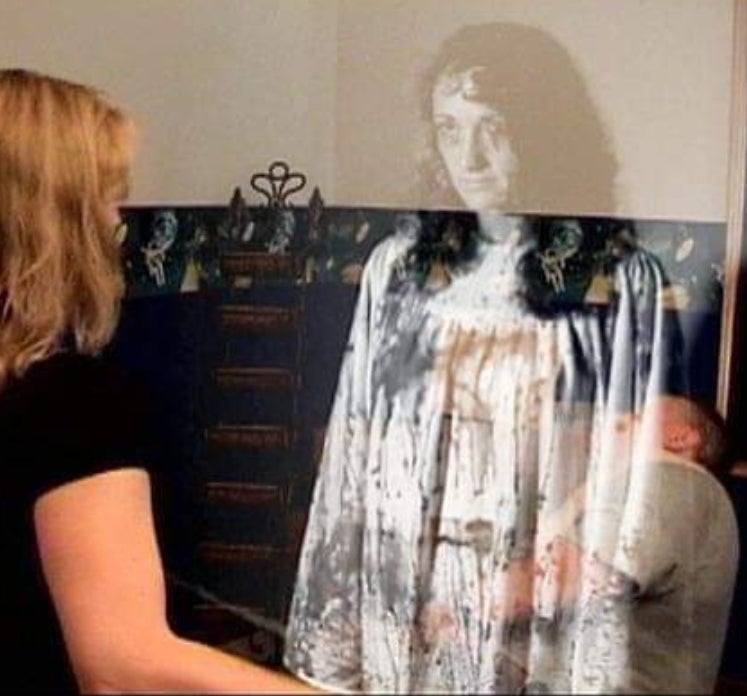 For those who do not know me, I LOVE ghost stories. Not sure why because within me lives a chicken shhhhh....
I have been meaning to participate in the Billy Bishop Ghost Walks for awhile now. I really, honestly thought that this was going to be the year, but, oops....I missed it again!
It is not a typical sidewalk crawl. Oh, no! It has a lot ....well, everything to do with history, or so I am told. Of course, the person in question (me) has not attended, yet. This is a fantastic event that is hosted by the Billy Bishop Home & Museum. To quote them, "...stories of the famous and infamous are animated as you stroll through the city to uncover strange and magnificent tales of Owen Sound."
Each evening, in 2019, has been sold out. Ghost walks took place every Sunday in July and August. They even added 2 extra Thursday Walks. And, I STILL missed it. [Enter sad face here.]
Unfortunately, I can't tell you much more about the event. What I can tell you, though, is my very own ghost tale from Grey County. Owen Sound, to be specific. My first job in the city was working overnights at a local radio station. Yes,...I was the only body in the building. [Enter creaking noises & frightful music.] Those evenings, for the most part, were uneventful. So much so, I had a hard time staying awake. Well...thanks to my co-workers, that all came to a crashing stop. They asked me if I had yet encountered the Stable Boy.
Huh?! Stable Boy? What Stable Boy? In hindsight, I really should have added scaredy cat to my list of qualifications. Okay...here is my story...
As it turns out, if you ever enter the building, you will see a stone wall at the back end. It is part of an old Stable that was built there....the current building built around it. How cool is that? On a sad note, apparently a young Stable Boy took his life right there in the Stable/ radio station. Many will swear that they have had an encounter, especially in the late hours of the night. Great. Just great! Remember,...I worked the graveyard shift.
So, it did finally happen. I heard the footsteps...felt the cold air enter the room, felt the hairs on the back of my neck rise, heard the banging in the walls. You could really feel his presence. Forget the fact that the building is old and had thin walls and you could hear everything & anything from the attached building next door. Or, feel the wind through the windows and cracks under the door. Yes, let's forget all that. No, no! No way! THIS was REAL. I had my encounter with the Stable Boy. Somehow, I felt grateful. He trusted me enough to let me know that he was there. Once I acknowledged him, he never came back. At least, not for me.
So, there you go...Owen Sound full of interesting ghost tales. I would love to learn more about the history and these spooktacular tales of Owen Sound's Ghosts. Wouldn't you? I dare you to join me next year on the Billy Bishop Ghost Walk. Do you think they will take pre-registration. Shhhhh....were those footsteps I just heard?
- Donna