Owen Sound is famous for its chilly and freezing temperatures in the winter months, the main thing is be aware enough to have your home prepared well in advance of the winter.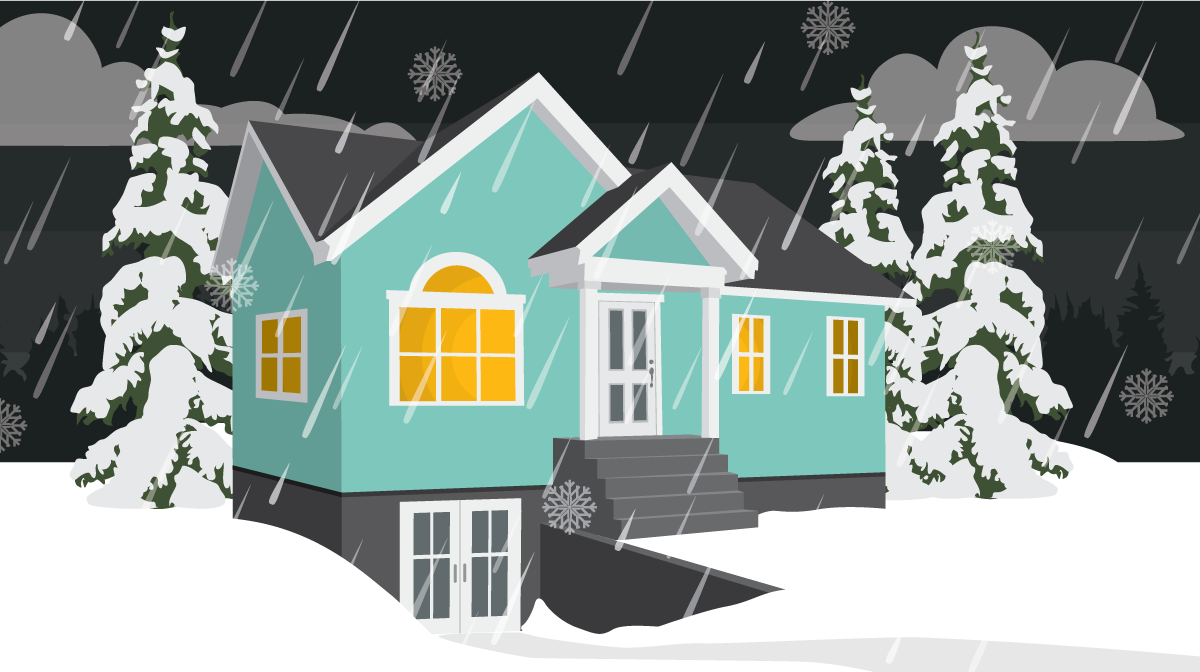 With a winter like this, the first think you should think of is your furnace. Preparing the furnace is the most important thing, such as replacement of the filter, cleaning out vents and ducts. The area around the furnace should be cleared and no dust or dirt around and don't leave any items in a clutter around the furnace.  It is best to carry out a maintenance schedule, as the furnace would be dormant during summer and needs a thorough maintenance program carried out.
If you want to feel cozy during winter, then you need to fill your tummy, and to fill your tummy, you need stacks and stacks of groceries. Yes, the best food to stock up is the very famous Nutella, cheese the best of it all, as you can snack on it plain or even have a toast sandwich and talking of sandwiches, the best is to stock up sliced bread that has a expanded expiry date. Soup cubes are also very good to have in stock. In short our freezer should be "freezing" with food to see you through winter.
Clean out Gutters and turn off faucets outside the house
Gutters can get filled up with dry leaves which will clog them. This can cause water to back up and then fill the house during winter. This is not a pleasant thing to encounter. If water is not drained from pipes they can freeze during winter and cause pipes to burst, which in turn will cause a huge issue. Hence turning off faucets is the next best thing.
Draining the lawn 
irrigation
 works
Once sprinklers are drained there will be no freezing. But you need to get professional help for this.
Pruning of Trees (leave it until winter is closer)
When you can first see the underlying structure of the plant, you may be tempted to get out the pruning shears after the leaves fall. But for most crops, when they have been long dormant and just before spring development starts, horticulturalists recommend waiting to prune until late winter.
Consult with local nurseries or horticulturalists to obtain advice particular to your crops and region
Make sure your fireplace (or any heating appliance that burns gas, petroleum, wood or coal), chimney and winds are clean and in excellent repair before burning the Yule log. That will stop chimney fires from creeping into your home and stop carbon monoxide.
Winter is unpredictable and can cause havoc with time and one need to be fully equipped with everything that is required to keep the house warm and keep inmates free from hunger. Winter can cause so much harm that it is essential that all things are in place before the freeze and snowflakes visit your home.