I am definitely looking forward to this year's Scenic City Film Festival. Members will be showing the movie that I was almost in - Insert: sad face & tears - but, I am extremely excited that some of my friends are actors in this film.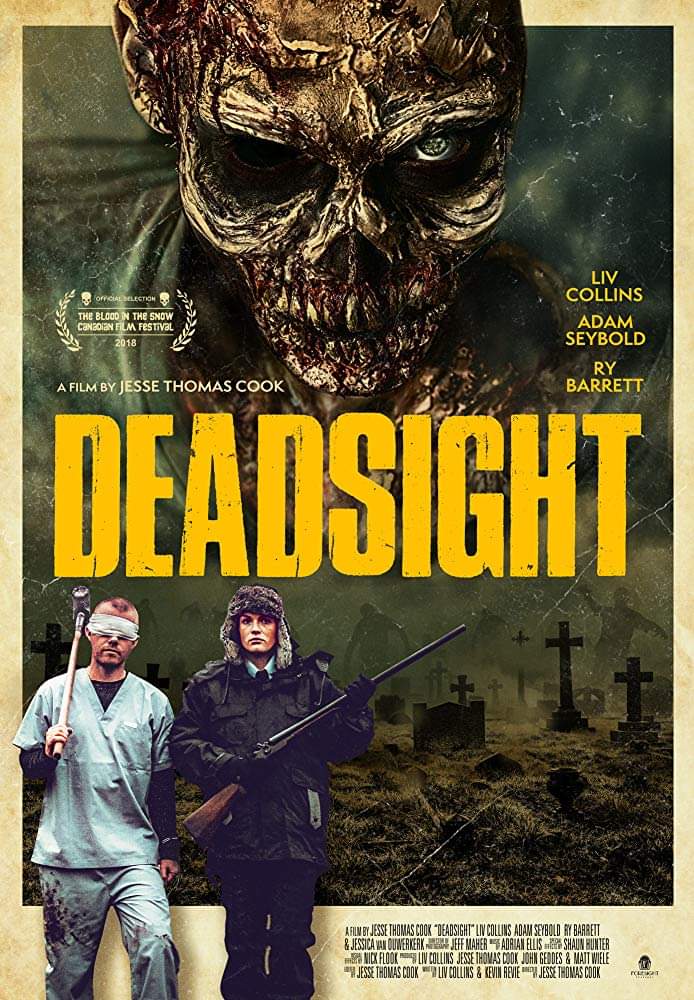 Scenic City Film Festival will Premiere the Zombie Thriller, Deadsight. A movie directed by Jesse Thomas Cook (The Hexecutioners, The Hoard) through Canadian independant genre studio - Foresight Features. I was fortunate to work with Jesse in both movies mentioned above. His vision is amazing, and I am not talking about his eye sight.
This is not just any zombie movie, although, the story may seem similar to others. oh, no, No, No....it is not the same because it is actually a zombie action film set RIGHT HERE in GREY COUNTY! Not only was Deadsight shot in Owen Sound, but, as I mentioned earlier, many Owen Sound based actors are involved. Watch for BARRY MORE, DAN HERRICK, CARRIE CATHRAE-KEELING, and many others that appear throughout the film.
Chances are, you won't be jumping up to call your Real Estate Agent to buy a house you spot in the movie, although, that would be super cool. And, you never know....it could happen. After all, it is local. But, let me tell you...it sure is neat to see locations/buildings/people that you know that are in the film on the big screen.
So basically, the story unwinds like this....a pregnant Police Officer (Liv Collins) and virtually blind man (Adam Seybold) must rely on each other for survival in a world suddenly ravaged by a nightmarish & bloody plague of the living dead. Want to know how it unfolds...buy your ticket!
Some of you may know Jon Farmer. He is very involved in the community, such as Summerfolk, etc. For an added bonus, Jon will be MC at the premiere AND will end the evening with a Q&A with the director and other members of the cast & crew. This always proves to be informative and fun.
I strongly urge you to support local. You will support....a local film festival. Local film company. Local director. Local actors. Local theatre company. Exposure of our beautiful area in Grey County, minus the zombies. I, also, urge you to bring a friend who is not a scaredy cat OR thinks zombies are boring — we all need someone to comfort us during those thriller moments, right? I have even managed to convince my boss, AKA Brandon Vanderschot (who does not like scary stuff), to buy a ticket. Mind you, he'll be sitting behind me....you know, so he can use me for protection....hiding behind me. PS...remind me to update my resume ;) wink wink.
Eek! I am so excited and I would love to see you at The Roxy Theatre in Owen Sound on September 12th.....film premiere for the Scenic City Film Festival. Tickets are available at the Roxy Box Office, online at RoxyTheatre.ca or at the door, which opens at 6:30pm.
Don't miss this chance to cheer on your family and friends that are involved. Deadsight will be sure to kill,...um, I mean, thrill you.
Take a sneak peak of the trailer, if you dare: https://youtu.be/rkhZNY46Wa0 
-Donna