The Bruce Peninsula has so much to offer visitors. Hidden in the cliffs of limestone and veiled away from the Georgian Bay, this beautiful area has a plethora of places you need to explore.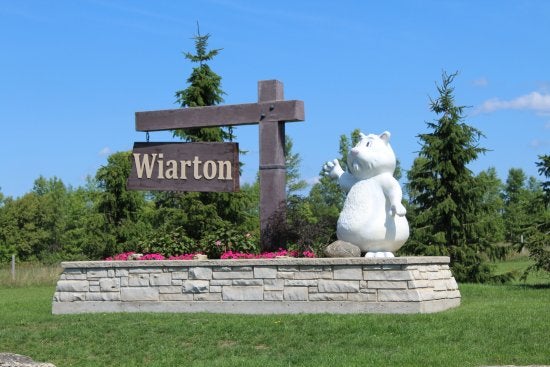 The shops are a must see and the cuisine will tantalize your taste buds. We give you a few ideas to explore 
Wiarton Ontario
and you will be amazed at what it has to offer.
1.

     
Hiking Trips
Bruce county is inundated with hiking trails. You are advised to take the Bruce Cave and Skinners Bluff Hikes, which you will see would lead to magnificent views that would take your breath away. These awe inspiring hikes have been a popular feature among visitors and can last from 5 minutes 5 days, depending on what you want to experience.
2.

     
Mountain Lake Campground (Waterfront)
The Mountain Lake Waterfront Campground has been around since 1969 and has a plethora of facilities from camp stores to Housekeeping cottages of 2 to 3 bedrooms. The beautiful and serene atmosphere that is created by this mountain lake campground is soothing to humans and is the best spot to visit in Wiarton. The lake opposite flows serenely and the cool breeze that wafts from the lake towards the camping ground is excellent.
3.

     
Shopping in Wiarton
There is no holiday without a bout of shopping and Wiarton has the best to offer and is a shopper's paradise and dream. Food, Fashion and Home Décor, you name it Wiarton has it. Northern Confections has the most delectable Wiarton Willie Droppings and Bruce Trail Mix you should indulge in. For fashion in dresses you need to visit 
Josie's of Wiarton
.
Nature is the key word of Wiarton and Georgian Bay gives visitors a plethora of water sports, parks and the many opportunities for hiking not forgetting nature gazing. If you are a "flower lover" then you will be in for a wonderful time as you walk among the wild flowers and orchids and step into the super gardens. Grab a mountain bike from the mountain bike park which is only 10 minutes north of Wiarton and have a great time exploring the area. The excellent ski trails is another must visit for you.
5.

     
Cuisine in Wiarton
Cuisine is one thing that all holiday makers year for. It's a new experience to indulge in the cuisine of the place you visit, as they are so different from your own homes.  You definitely need to try out the Gourmet local lamb burger and the Caesar's salad which will tantalize your taste buds. For outdoor dining Wiarton Inn is the best. The picnic they set up for visitors is a die for on the beautiful Blue Water Park.
Wiarton is such a beautiful place, especially popular for its tranquil and serene stillness that is coupled with the wonders of nature, beautiful birds and exotic flowers that are in bloom throughout the year, after visiting you will most definitely want to buy a home here. 
CONTENT PROVIDED BY CANADA WEB SOLUTIONS