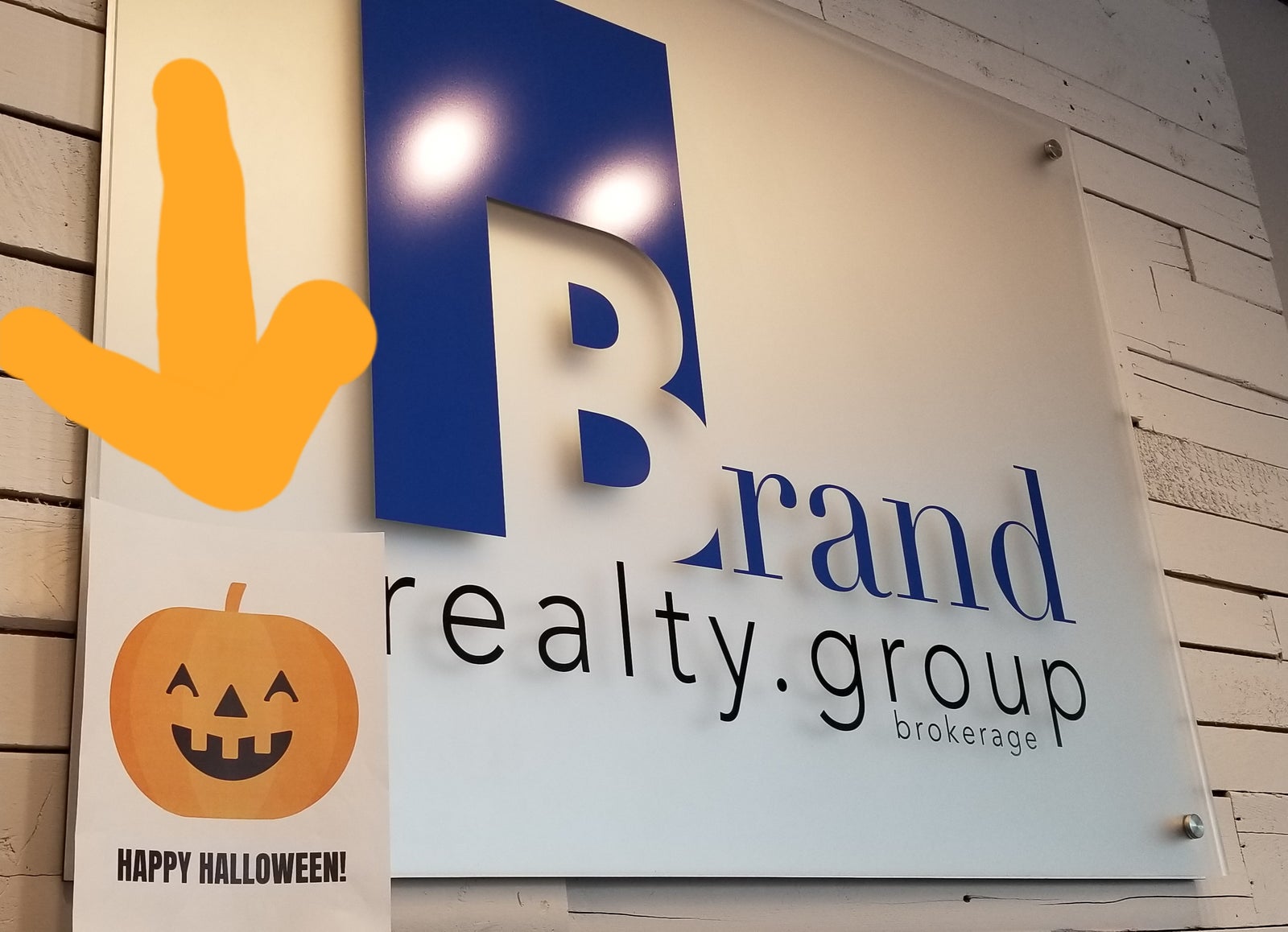 Halloween, or Hallowe'en....also known as All Hallows' Eve...or, All Saints' Eve, or Samhain....um, well...it is soon upon us. Technically, it begins the observance of Allhallowtide for 3 days....dedicated to remembering the dead. And yes...the Halloween traditions are believed to have originated from Celtic harvest festivals.
For most, it is about trick-or-treating, costume parties, jack-o-lanterns, visiting haunted attractions, watching scary/horror movies & Oh, of course...watching It's the Great Pumpkin, Charlie Brown. For many of us, including me, Halloween is a favourite time of year. We all must like to be frightened. After all, it is a time where spirits and the dead are able to cross-over into our world...the world of the living.
I'm not sure how my love of Halloween began. All I know is that I love it! Maybe it's the costume dressing, pretending, acting, tricking and surprising?
My grandmother, Nana, loved trying to guess..."Who is knocking at the door?"...under the make-up, ghoulish eyes, masks. Ha! Ha! And, it was at her house where the family would gather at night in the small living room to watch the Dracula TV series. More often than not, you would find me huddled behind my Uncle Bernie's lazyboy chair. I figured my Uncle could protect me from anything! Regardless, I was fascinated with Dracula. (Maybe I was jealous of his white teeth & long fingernails...lol) I, also, loved The Addams Family & The Munsters. Possibly, I was simply facing my fears and I just fell in love with monsters & freaks. To be honest,....I love surprising people.
I love murder/mystery books, movies & TV shows. Always have. From Scooby Doo to The Hardy Boys to Agatha Christie to Shari Lapena to Stephen King. And, I love scary-sounding music that gets your adrenaline pumping. If you dare, listen to these theme songs (preferably at night,....by yourself....in a storm): Halloween, A Nightmare on Elm Street, Pet Sematary, The Exorcist, The Fog, The Shining, Jaws, Saw, The Texas Chain Saw Massacre, Insidious, The Conjuring, The Blair Witch Project, Prince of Darkness, Annabelle. Not that he wrote all of the above mentioned theme songs, but John Carpenter is pretty much my horror music hero. After all, the music gives your horror movie a heartbeat. Eek!
I respect how Halloween began & enjoy what it has become for most of us. As it turns out,...my co-workers feel the same! So, without further ado, our crew at Brand Realty Group is inviting you to join us on Thursday, October 31st at Heritage Place Shopping Centre (next to Centre Court), in Owen Sound. We will be participating in the celebration of Halloween with other merchants.
Kids can trick-or-treat from 10:30am to 12:30pm and again from 6 to 8pm. Treat bags are available at Guest Services. There will be an Orange Pumpkin ? poster on the front window of participating stores. Brand Realty Group is not only into selling and finding homes. We are into fun, and community. We invite all ghosts, goblins, witches....and, whatever you plan to dress-up as....just come see us at Heritage Place Shopping Centre.
Waaa Haaa Haaa <— evil laugh.
See you on Thursday, October 31st!
Ki ki ki, ma, ma, ma ...aka,... ch ch ch, ah ah ah.